RICHVALE RESORTS
INDIVIDUAL FAMILY RESORTS WHERE YOUR ENJOYMENT IS OUR PRIORITY


Richvale Resorts strives to deliver better than expected holiday experiences at our resorts by combining quality self catering apartments in an apart-hotel environment. Whether you want a quiet holiday on your balcony, a sight seeing extravaganza or simply a rest by the pool we aim to bring it all.
RESORTS
RICHVALE RESORTS OWNS AND MANAGES TWO HIGHLY INDIVIDUAL PROPERTIES IN MAINLAND SPAIN AND TENERIFE.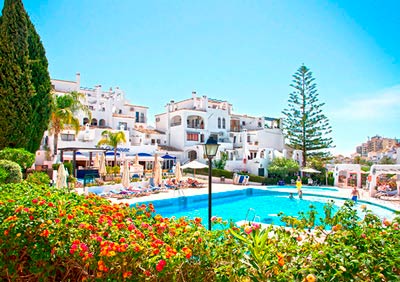 PUEBLO EVITA, COSTA DEL SOL
Combining typical Spanish Pueblo
Architecture with modern amenities Pueblo Evita offers a flavor of Spain close to a host of attractions, shops and restaurants. Our Clubhouse restaurant offers a taste of local cuisine but with international foods available for those too timid to try.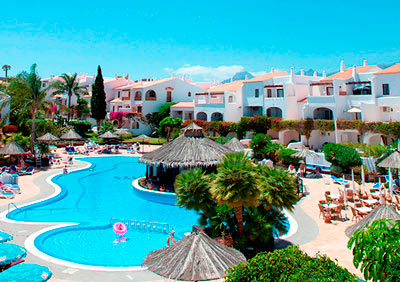 FAIRWAYS CLUB, Tenerife
Situated in a more tranquil part of the island
But still not too far away from the holiday hot spots of Las Americas Fairways offers an array of well equipped self catering apartments surrounding a fabulous pool.
TESTIMONIALS

"Excellent place to stay, clean, friendly, near to the beach.... We love the place"

"Rooms looked like even more than we expected... It was the best holiday!!!"

"You can't fault the resort, reception very helpful... the apartment was excellent..."